What Are Winter Tires?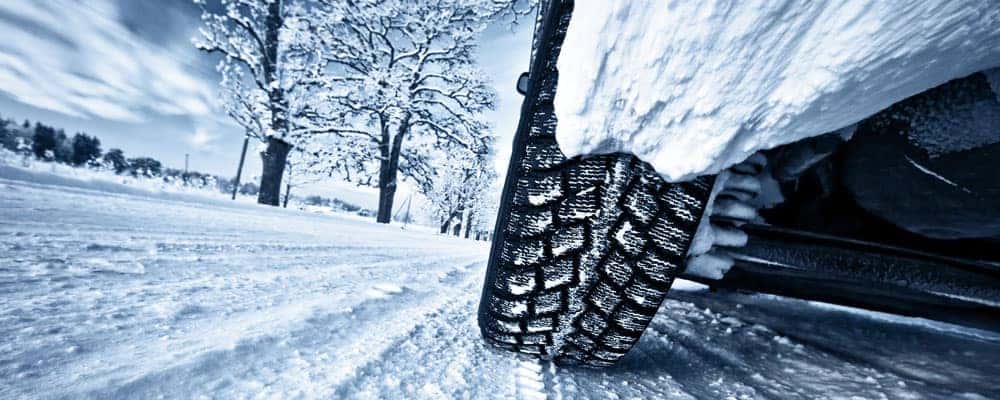 If you're going to be driving around Haverhill or Methuen this winter, then it's time to consider winterizing your car and investing in a set of winter tires, which can be installed at your local Toyota service center. Winter tires are able to achieve superior traction on ice and snow thanks to deeper tread patterns and a softer rubber material that helps improve grip in slippery surfaces. Find out if you need winter tires here, and count on Rockingham Toyota for all your Toyota parts.
Do I Need Winter Tires?
Here are some questions and answers to help you know if winter tires are a good choice for you.
Does it snow a lot near you? – If you're a New Hampshire or Massachusetts driver, the answer is certainly, "Yes." If you live in a climate with lots of snow, there's nothing that beats the performance of winter tires to handle in the snow.
Is it very cold near you? – Again, whether we like it or not, Salem area drivers experience more than our fair of cold winter weather. A Pair of winter tires doesn't only help with handling in snow and ice, but even on road surfaces that are simply cold.
What about all season vs. winter tires? – Some people will advocate for all season tires over winter tires. While all-season tires can perform better in winter than summer tires, they don't have the high-performance winter tread and material to handle New England's rough winter conditions.
Can I drive winter tires in summer? – Winter tires should not be driven in summer, but it's a simple procedure to switch out a pair of winter tires with summer tires, and vice versa.
Where Can I Find Winter Tires?
It's not too hard to find a set of winter tires near Methuen. Our Honda dealership in Salem can help you out. If you want reliable car service and winter tires you can trust, then stop by Rockingham Toyota in Salem and we'll install them for you today.
Get the Best Winter Tires for Your Needs Near Methuen Today!
Rockingham Toyota in Salem can install a great set of winter tires on your car right now at our service center near Haverhill, and you can also order Toyota parts right from our shop. Count on us for ToyotaCare and other auto service. And remember to go with a new Toyota for superior safety this winter thanks to the Toyota Safety Sense™ driver assistance package.