Willow is a sweet girl and available at Salem Animal Rescue League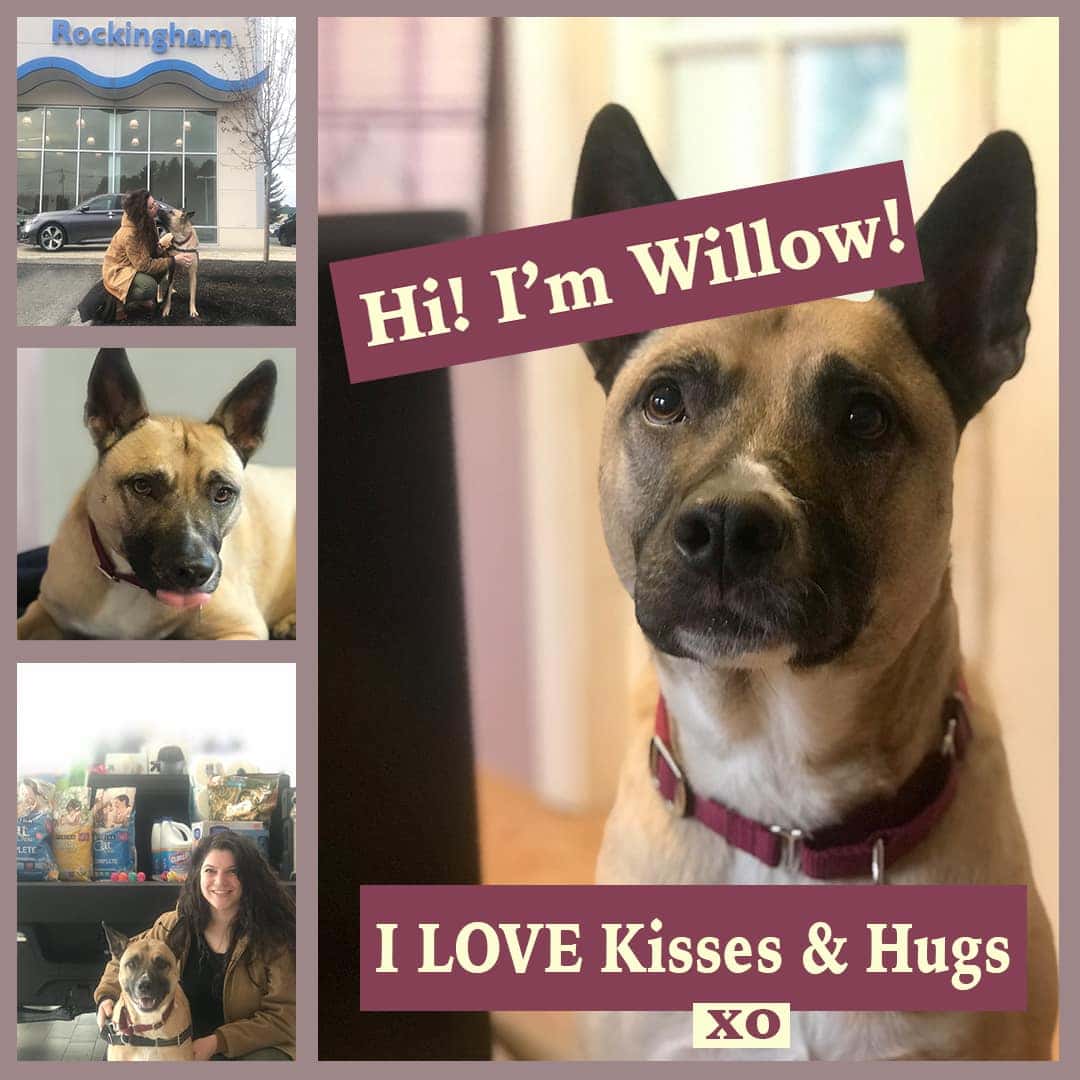 A little about me:
I am a 4-year-old female foodie German Shepard mix.  I'm originally from Miami, Florida.  I'm a re-arrival to SARL this past week.  (I came here for the first time 3 years ago)  I liked this place so much I just had to come back.   My last family was totally awesome but their other dog IMHO (in my humble opinion) was NOT, he's Rude, not me!  He thought he owned the place just because he was there first.  You know that song…  You gotta keep them separated?  Pretty sure that was written with us in mind.   He won the final battle for the kingdom.  So, here I am 🙂
I am totally fun and easily excitable.  I am a healthy BBD (Big Beautiful Dog). I am a people person.  I enjoy being the center of attention.  My mantra -'Feed me snacks now please and love me NOW or I will cry-like seriously-cry!'  It's quite adorable if you ask me or anyone that has ever met me.
I enjoy snuggling, licking your face, walks, hiking and just being outdoors.  I'm a big fan of carrying around Tennis balls and chewing on bones.   I am clean, well-groomed, and I am pretty darn cool!  A family with larger kids over 10 would be a good match or anyone that could use a little fun in their life.  I can be left home alone -Alone, Alone.  None of that 'other animals in the house' thing.  Doggie Daycare is not my thing.  I am clean, spayed, happy, microchipped, and caught up on all of my vaccines.    I am a strong independent canine that loves to cuddle up with my blankie.
About you:
Loves love
Loves a strong female
Can feed me snacks on the regular
Enjoys walking outside and snuggling inside
Will ensure I am the only animal in your Kingdom