What Makes a Great Dealership?
Over three decades ago, Rockingham Toyota opened its doors to friends and neighbors in Salem, New Hampshire. Our Toyota makes and models have changed a lot since the mid-1980s. But, as the old saying goes, "The more things change, the more they stay the same."
We continue to provide superior vehicles and customer service. Time and time again, we've proven that our team knows what makes a dealership great.
Professional Staff
We've all seen the skits featuring the stereotypical car salesman. He's wearing a too-tight, powder-blue polyester suit. His hair is slicked back with too much pomade. He uses phrases like "Lemme see what I can do for ya," while he pops chewing gum and harasses customers as they try to look around the lot.
You won't find that guy anywhere near Rockingham Toyota! Our salespeople are trained professionals who take pride in our vehicles and dealership. We are knowledgeable about our brand and enjoy helping you think through all your options based on our years of experience.
In addition, we recognize that purchasing a car is a major investment. So we don't hound or hassle you, but we do respect that you need time and space to think through all your options. And we make sure you have the information you need to make the best decision, and then we wait for you.
We treat you like we would want to be treated. Period.
Flexible Financing
Our Rockingham Toyota finance team is one of the best in the business. We work hard to find thoughtful and creative ways to make your financing arrangement work for your budget. We understand that if you leave our dealership with a finance agreement that won't work for you, you won't enjoy your vehicle. That's not the way we want to do business.
Over the years, customers have shared with us that the financing part of their visit to other dealerships was uncomfortable, anxiety-inducing, even embarrassing. We understand that talking about your finances with a total stranger can be awkward.
While you're at Rockingham Toyota, we want you to feel at ease and at home. One way to help alleviate unnecessary anxiety is to do a little homework before you arrive. While it's not necessary, it may make you feel more confident about the process.
Think through your budget.
Only you know the amount of money you take home each month. After your bills are paid, groceries are bought, and you put a little away for a rainy day, think about how much you have left over.
For the first-time car buyer, this is a critical piece to think through. Not only do you need to try and estimate insurance, but also fuel costs, maintenance fees, and any parking or garage fees you might incur. Experts recommend not spending more than 20% of your annual income on a car. That may mean you need to do some prioritizing.
Prioritizing isn't a bad thing at all, especially if you think through these pieces before you get to the dealership. Have an idea of approximately how much you want your monthly payment to be – and then match the appropriate car to that amount.
If your dream car feels too far away, consider a used car, or a certified pre-owned car. There are lots of ways to get the car you want at a price you can afford, and our finance team can help you get there!
Get pre-approved before you come into the dealership.
One way to be sure you're headed in the right direction is to apply for financing before you come into the dealership. Our financing application is available online and is a great way to see if your expectation matches reality.
You may choose to apply for financing at your local bank or credit union. It may be that we can beat or match their rate with better terms.
By applying before you come in, you'll know exactly where you stand when you walk in the door. That's bound to make you feel better!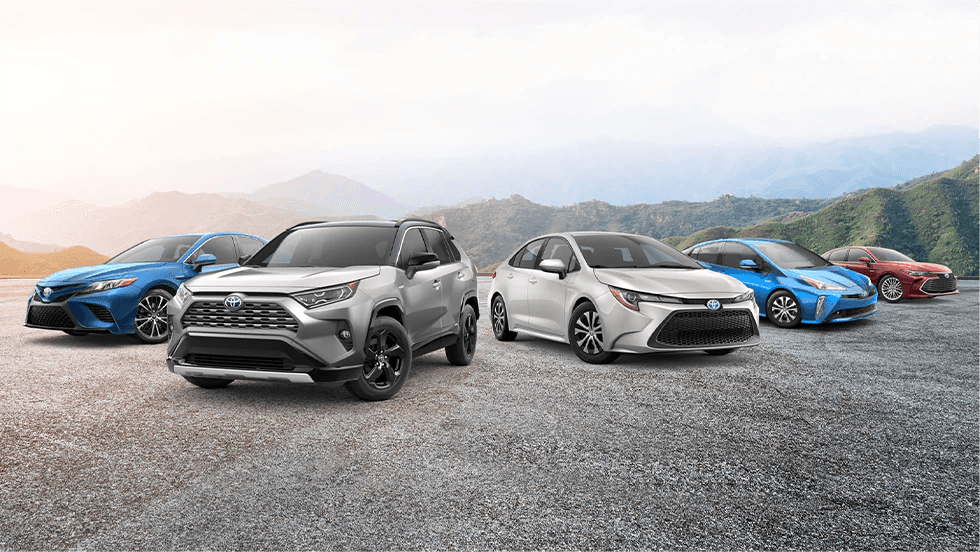 Variety
You've done all the research. Then you looked at all the brochures. And you crunched all the numbers. Now you need to see the car in person. A great dealership will have a wide variety of vehicles to choose from.
We know that to make a good decision, you must test drive the car. We are ready with cars, keys, and all the time you need.
At Rockingham Toyota, you won't be disappointed. We have all the makes and models you're interested in right here on the lot. If it's a used car you'd like to see, we have a wide variety of those, too – both pre-owned and certified pre-owned.
We know you can't make a decision until you see the color in person, play with the fun features, and take that baby for a spin! We keep plenty on hand for you to see and touch at Rockingham.
About Us
Our team at Rockingham Toyota on South Broadway exemplifies the qualities of a great dealership. You'll know it the minute you arrive. We are here to make sure you have the best experience and get a top-quality vehicle at the best price.
Come see the difference we can make in your car-buying experience – TODAY!