2019 Toyota Corolla vs. 2018 Toyota Corolla
2019 Toyota Corolla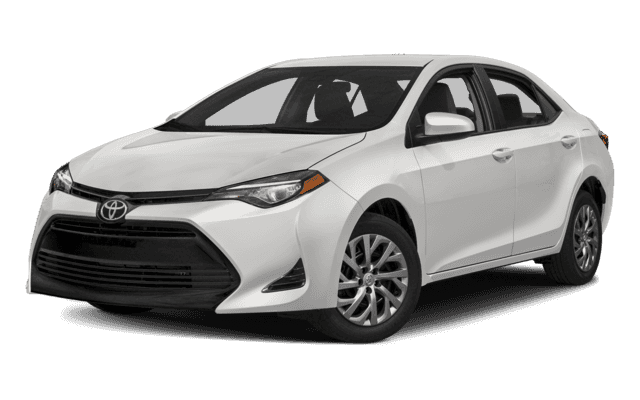 2018 Toyota Corolla
The Toyota Corolla has been delivering style and comfort to Haverhill, MA drivers for years, and each year the model keeps getting better. If you're looking to compare Toyota cars, check out the 2019 Toyota Corolla vs. 2018 Toyota Corolla and see what changes have been made. And no matter if you have your eyes set on the new Corolla or the 2018 Corolla, you can find what you're looking for at Rockingham Toyota.
Compare Performance Specs
132 hp and 128 lb-ft of torque
132 hp and 128 lb-ft of torque
Compare Interior Feature Upgrades
No matter where the Lawrence, MA roads may take you, you can rest assured the Corolla model will give you added peace of mind and entertainment with all the technology available inside the cabins. Both models give you standard BluetoothⓇ, SiriⓇ Eyes Free, Entune™ infotainment, and a rearview camera, but only the 2019 Corolla comes with the Toyota Safety Sense™ 2.0 system standard. It's not even an option in last year's model.
Get The Newest Tech Features
The biggest change in the 2018 and 2019 Corolla occurs in the hatchback models. The 2018 Toyota Corolla Hatchback will replace the 2018 Toyota Corolla iM and offers an 8-inch touchscreen over the 7-inch touchscreen, in-vehicle Wi-Fi, and a 6-speed intelligent manual transmission. Also, this model will generate 168 hp in the 2.0L four-cylinder engine, which offers more speed and performance on the Methuen roads compared to the previous model year.
Find Your Corolla at Rockingham Toyota
Whether you're looking for the brand new or a used Toyota Corolla, Rockingham Toyota will be your go-to location. We not only have the best selection of Corolla models to choose from, but we'll also show you the benefits of each model, including Toyota safety features like Toyota Safety Sense™. If you're ready to explore the new Corolla model or want to compare the Toyota Corolla vs. the Honda Civic, be sure to contact us today for a visit or to schedule your test drive. Don't forget to ask how you can save by choosing a used Toyota Corolla, as well as with our new Toyota Corolla lease deals!
If you're still deciding between model years, note that while the 2019 Corolla and the 2018 Corolla offer similar fuel economy specs, this model has been made even more efficient for 2020.