The Story of Judy and "Betty"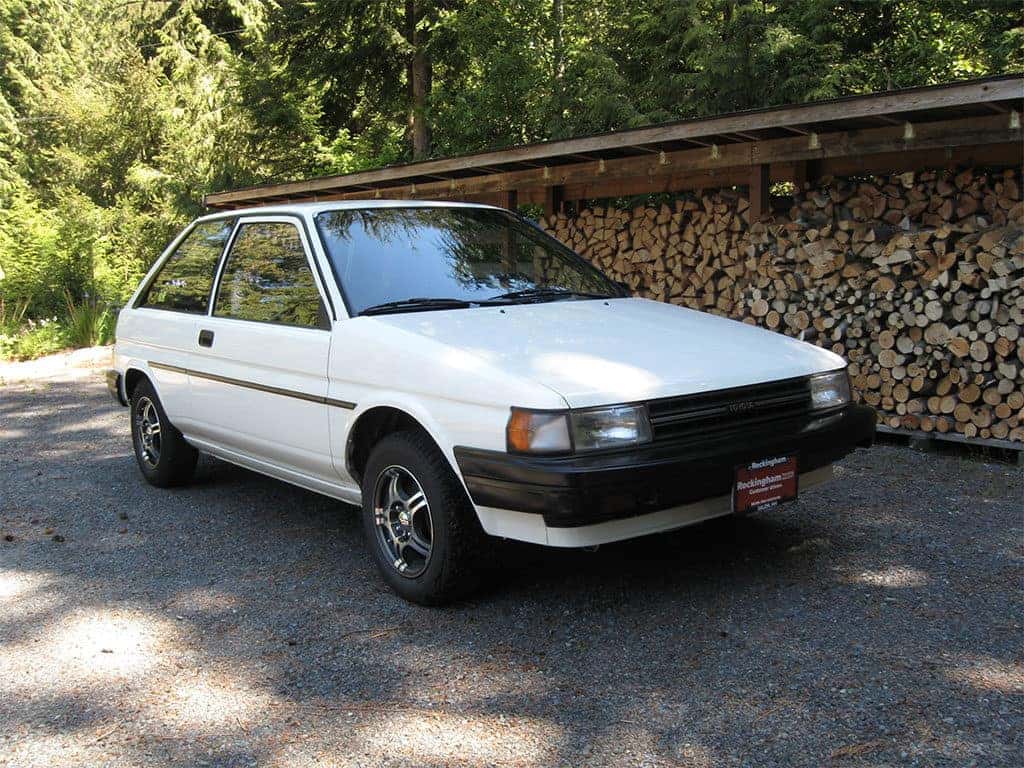 We have a perfect #TBT (Throwback Thursday) story for today! It was a blast from a past receiving an email from Judy- She was one of Rockingham's first customers, purchasing her Toyota Tercel from us in May of 1987. Judy was hoping we could send her a new Rockingham license plate frame for that very same 1987 Tercel, 29 years later!
Judy and her Tercel, named "Betty," have since traveled across the continent and are living outside of Seattle, Washington. Judy is very proud of her car, and was excited to let us know that the old girl is still in great shape, has never been in an accident, and just hit the 200,000-mile mark! In fact, most of the car is original; she just needed some new headlights after 20 years of good service, a new windshield after it cracked in a deep freeze, and one new passenger window after losing it to a rock flung by a weed wacker during some yard work a few years ago.
Even better, Judy kept quite a bit of the original documents from the day she bought Betty. Judy even still has the window sticker, with a MSRP of just $6,148, that listed all the features of her Tercel, including one, yes, just one, side view mirror. Back in 1987, a driver's side-view mirror was standard, and getting one for the passenger's side was an upgrade. Toyota has come a long way since then with features that are now standard (like both mirrors AND air conditioning), but they certainly haven't changed how their cars are made- reliable, and on the road for years.
Judy is just as proud of her Tercel as being a Rockingham customer, hence her request for new license plate frames after the originals began to fade. Judy tells us that she loves to share the origin story of Betty when she's in her local Toyota dealership for an oil change, explaining how she first bought the Tercel with us during a tent sale- remember those back in the day?
We sent Judy her frames, and look forward to updates on her and Betty, which we're sure will be going strong for years to come!