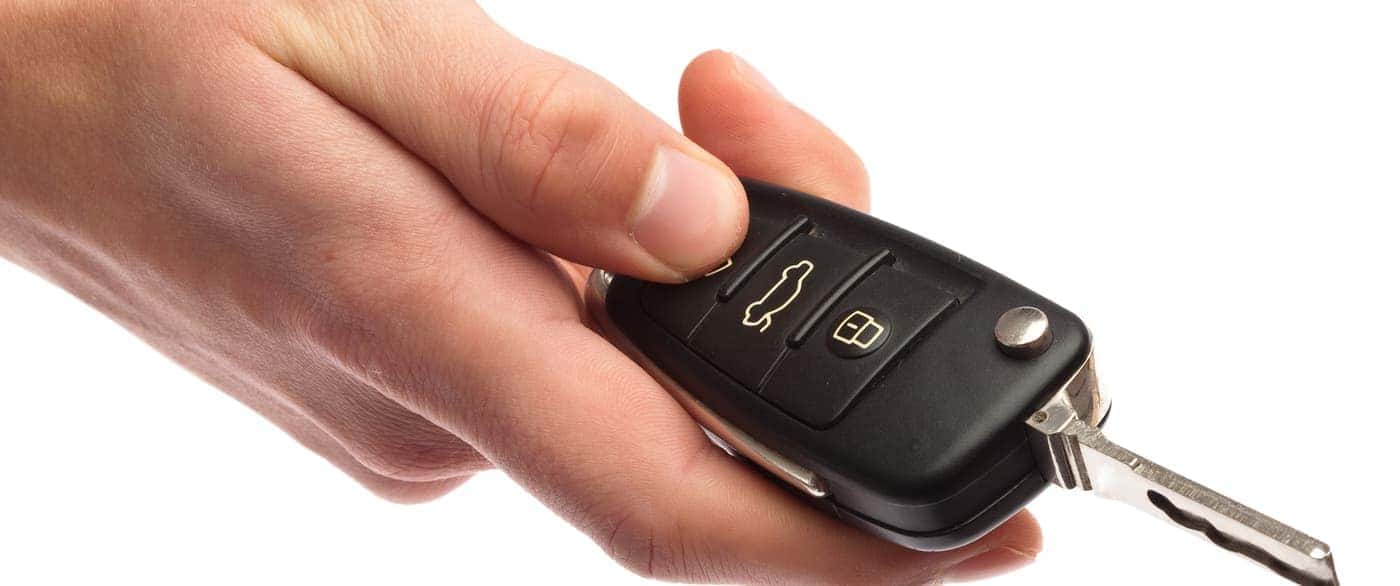 Things happen unexpectedly, and that can mean your Toyota key fob breaks or disappears when you need it. Rockingham Toyota is here to help get you back out on the Haverhill roads in your Toyota vehicle. Our guide discusses the Toyota key fob battery replacement and what to do if you lose or break your Toyota key fob. Follow along with Rockingham Toyota and give our service center a call if you have any questions.
---
Toyota Key Fob Battery Replacement
If your Toyota key fob stops working suddenly, you may need to replace the battery. Open the key fob case to see what battery is needed. New Toyota models have a hidden key that inserts into the slot that opens the case. If you have an older Toyota model, you can use a thin object to open the case. Then, follow these steps:
Once the case is open, gently lift the circuit board to locate the battery.
Write down the battery that's needed and how it sits in the case. Most Toyota models use a CR2032 battery. Drivers can find their batteries in Haverhill stores and online, and they will usually cost less than $5, depending on the brand and package size you buy.
With your Toyota key fob battery replacement, put it inside of your key fob case and close it.
It's essential to test that the key fob is working. If not, open the case and readjust the battery as needed. You want to make sure that the connections are clean and that they make contact with the battery. If it's still not working, a Toyota key fob replacement may be needed.
Broken Toyota Key Fob
Is the Toyota key fob broken? You will have various replacement options. If only the key is damaged, you can get a replacement at our Lawrence-area parts department where a technician can cut a key for you. If the Toyota key fob case is broken, then you can find an affordable replacement case. However, if the key fob has water or physical damage, you need a Toyota key fob replacement.
Toyota Key Fob Replacement
When the key fob is damaged beyond repair, you will need a Toyota key fob replacement. Methuen drivers can expect to pay between $200 and $350 for a new Toyota key fob. Of course, the price will vary, and you can save at Rockingham Toyota using our various service and parts specials. We offer a variety of genuine OEM parts at our parts department so you can get the replacement you need much faster.
Get a Toyota Key Fob Replacement at Rockingham Toyota!
Getting a Toyota key fob replacement or Toyota key replacement has never been easier than with the team at Rockingham Toyota. You can expect an efficient and hassle-free experience while we help you any way that we can. Give us a call with any questions about the Toyota key fob, to have your parts ordered, or if you need assistance with other service tasks like how to unlock your steering wheel.