How to Check Your Transmission Fluid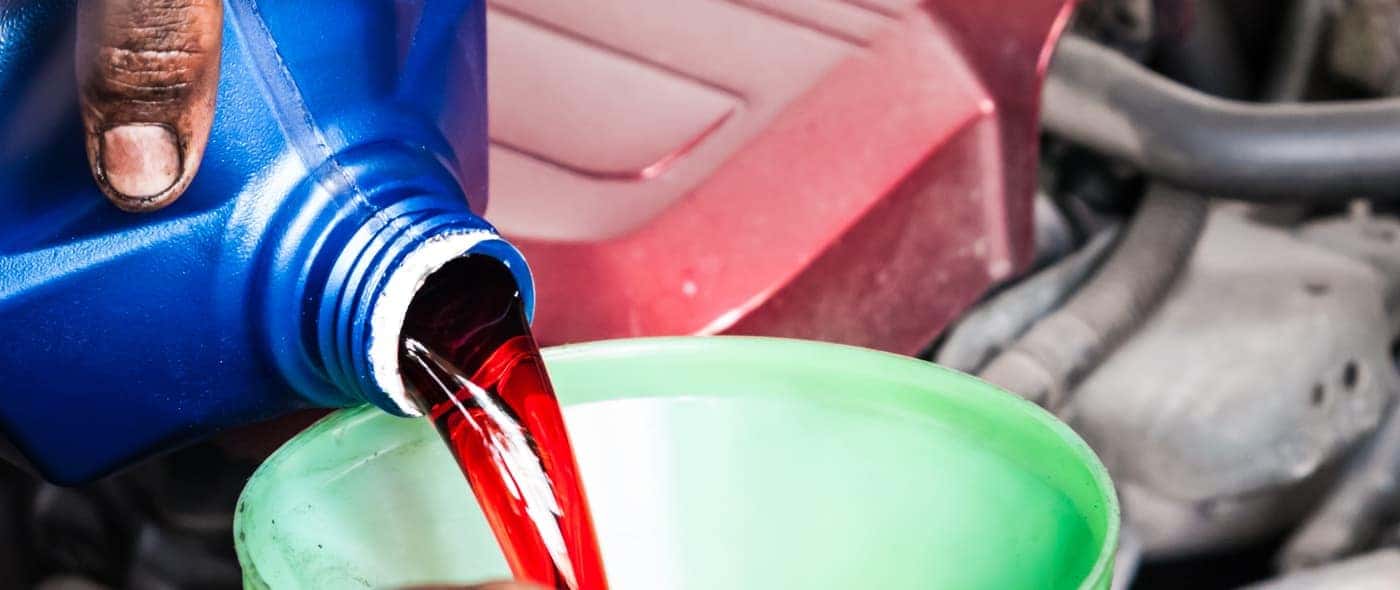 Your car's transmission is to a bicycle gear shifter what a computer is to a calculator. Needless to say, it's got thousands of parts, it's delicate and there's plenty of opportunity for it to malfunction. This is why it's crucial that you keep each of those thousands of parts properly lubricated by staying on top of your transmission fluid changes. If you're unsure of how to check your transmission fluid or how often to check your transmission fluid, let Rockingham Toyota answer your question in detail. If you have any other questions about Toyota service, be sure to check out our other service guides, and of course, you can always just contact us.
---
Checking Your Transmission Fluid: Step-by-Step Guide
Simply follow these steps:
Ignite your engine and let it idle for five minutes in order to warm it up. Make sure your car is in park before popping the hood.
Find your dipstick. It's usually to the right of the oil dipstick, and if that sounds vague, consult your owner's manual for a specific location.
Check to see that the fluid isn't burnt by running your finger along the dipstick. It should be almost clear with a faint pink undertone. If it's blackish or smells burnt, take your car to our service department.
Wipe off your dipstick and then insert it into the vehicle. Pull it out and check the level measurement along the side. If it's anything under "Full," you should top it off.
Use a funnel to bring the fluid level up to the right spot. Be sure not to overfill it.
If you run into any issues, don't hesitate to schedule a service appointment at Rockingham Toyota. Haverhill and Lawrence drivers make the trip to our garage in Salem for our skilled mechanics.
Checking the Fluid in a Sealed Transmission
If you can't find a reference to a dipstick in your owner's manual, chances are you have a "sealed transmission." If you're wondering how to check your transmission fluid in a sealed transmission, you can't. Methuen drivers should head straight to our Toyota service garage in Salem to get their sealed transmission fluid checked if they:
Can hear strange noises when the gears change.
The gears hesitate before changing.
During acceleration, there's a noticeable delay when the gears shift.
How Often to Check Transmission Fluid
You'll want to replace your transmission fluid every 50,000 to 100,000 miles. The actual amount depends on your driving habits, type of transmission, and other factors. Check your owner's manual for a more specific replacement interval. As with a sealed transmission, if your gears hesitate, strange noises accompany gear shifts or your acceleration is choppy, take your car in to get it checked out.
Rely on Rockingham Toyota For All Your Service Needs
If you have more questions about how to check your transmission fluid, how often to check your transmission, or how to unlock your steering wheel, don't hesitate to reach out to Rockingham Toyota. We can help with any questions you have about vehicle service or maintenance. Contact our service center online or by phone at 603-484-8164.
More from Rockingham Toyota
Whether you're headed to the job site or the campsite, Toyota Tacoma gets you where you want to go and back again. The Tacoma is an eye-catching, head-turning beast of a truck that can conquer any challenge on your journey.  Our team at Rockingham Toyota knows Tacoma ticks all the boxes with incomparable capabilities, fun…

Our team at Rockingham Toyota wants you to know the Toyota Tacoma is a beast. This truck goes the distance both on and off the highway. The Toyota Tacoma packs a punch with an eye-catching design, adventurous features, and safety innovations that make a real difference. Design  From the first glance, it's evident that Tacoma…

Did you know that Salem is known as the "Gateway to New Hampshire"? This picturesque town is known for its industry, commerce, and recreation. From an afternoon spent at Canobie Lake Park to America's Stonehenge and our unique shopping areas, the team at Salem's Rockingham Toyota wants you to hit the road in a stylish…