Only A Few Weeks Left Until The Exterior Is Completed
October 21, 2014 – Week 19 of Construction
The exterior of the building is nearly complete. The front of the building (which will be made entirely of glass) is getting the final touches and prepped for the finish.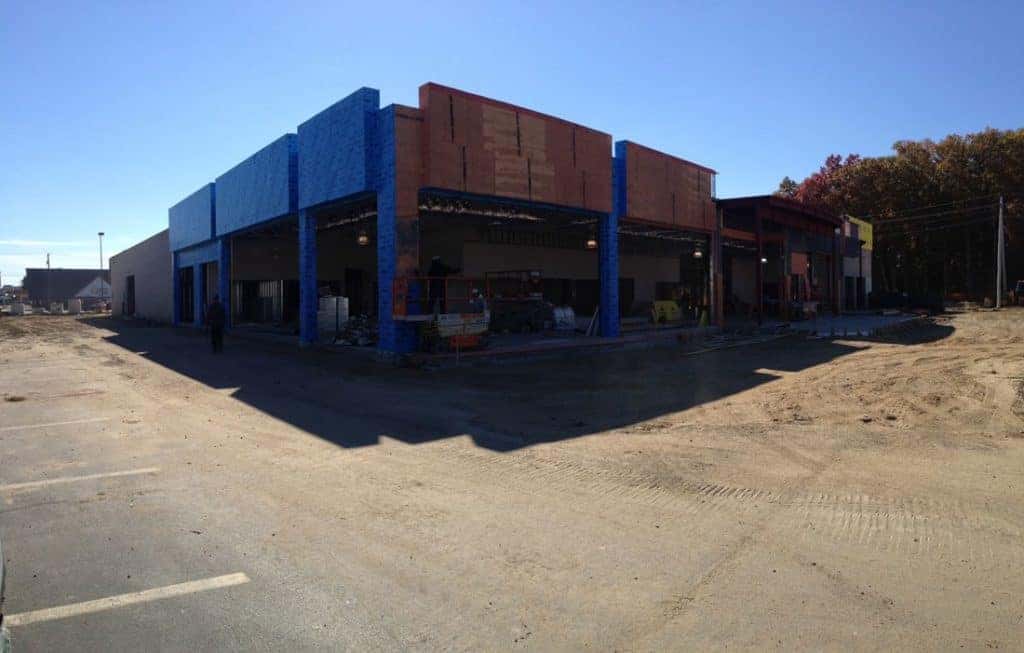 As the winter draws near and the temperature rises here in New England, the exterior part of the construction is also coming to a close. With plans to wire, network and finalize the interior structures of the building by January 2015, the crew is working tirelessly to enclose the building.
The building looks great and the site is coming along well. The concrete is poured and the rooms are clearly marked. Once the glass is put in place, the interior designing begins! This will certainly be an exciting few months for Rockingham Toyota!