How Often Should You Change Your Oil?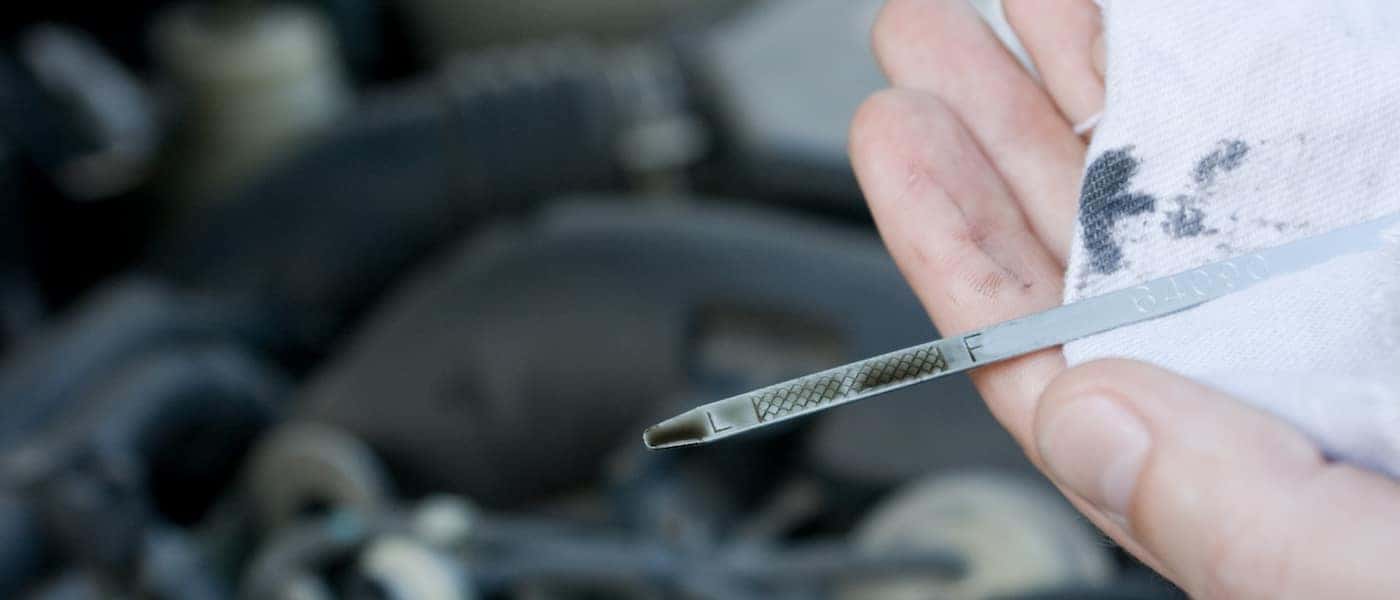 Drivers know how important changing their vehicle's oil on a regular basis to maintain their vehicle's health. Previously, many Toyota experts would recommend an oil change every 3,000 miles, however, thanks to the advances in oil and engine technology, the interval has been extended. Most Toyota vehicles can go between 7,500 and 10,000 miles between oil changes. With that said, it's good to refer to your vehicle's owner's manual for specific instructions about the oil change frequency.
Oil Change Frequency
Keep in mind that 7,000 to 10,000-mile interval is just a broad guideline and some vehicles may need their oil changed sooner. If any of these circumstances apply to you, check with the Toyota service center at Rockingham Toyota to see how soon you should bring your vehicle in:
Off-roading
Commercial use
Racing
Heavy towing
Oil Change Tips You Should Know
Before making the short drive to our Lawrence-area service center, check out these facts about oil changes. If you have any questions, give our service center a call:
Even if you don't drive your car much, you'll still want to get an oil change at least twice a year. Oil breaks down over time, even if your car isn't being used.
Whenever you get your oil changed, they should replace the oil filter as well. You can always visit the parts department at Rockingham Toyota for an oil filter if you're doing a DIY oil change.
Wondering whether to use synthetic vs. conventional oil? Check your owner's manual. Synthetic oil can cost more, but some vehicles require it.
When to Check the Oil Levels
The Toyota trained and certified technicians at Rockingham Toyota recommend checking your oil level once a month so you can catch any potential leaks in the oil system. Without oil, your vehicle can become damaged. Be sure to look for any change to your oil's color, as well as the appearance of any metal particles in the oil. These are signs of serious problems. If you are low on oil or notice any other issues with your vehicle, schedule a service appointment today!
Visit Rockingham Toyota for Your Next Oil Change
At Rockingham Toyota, we offer low prices on oil changes as well as service specials for many of our popular routine maintenance and repair tasks. Contact us with any questions today!
More From Rockingham Toyota
The 2020 Toyota RAV4 trim levels have starting prices that range between $25,950 MSRP* and $35,280 MSRP*, making the new Toyota RAV4 the perfect choice for many Haverhill families. Finding the RAV4 configuration that meets your needs without breaking the bank has never been easier than with the team at Rockingham Toyota. Explore each of the…

How much does a Toyota Highlander cost? The affordably-priced 2020 Toyota Highlander starts at $34,600 MSRP and features plenty of high-tech technology features, a spacious interior, and excellent performance capabilities. No matter the Highlander trim level that you choose for your Haverhill commute, you gain access to a top-rated SUV that comes equipped with the…

If you've been dreaming of being handed the keys to your new pickup truck, you've probably thought about a Toyota truck, specifically, a 2020 Toyota Tacoma. Are you ready to learn more about the Toyota Tacoma, like how much can a Toyota Tacoma tow? Learn more about the Toyota Tacoma towing capacity, as well as…