What is Good Mileage On a Used Car?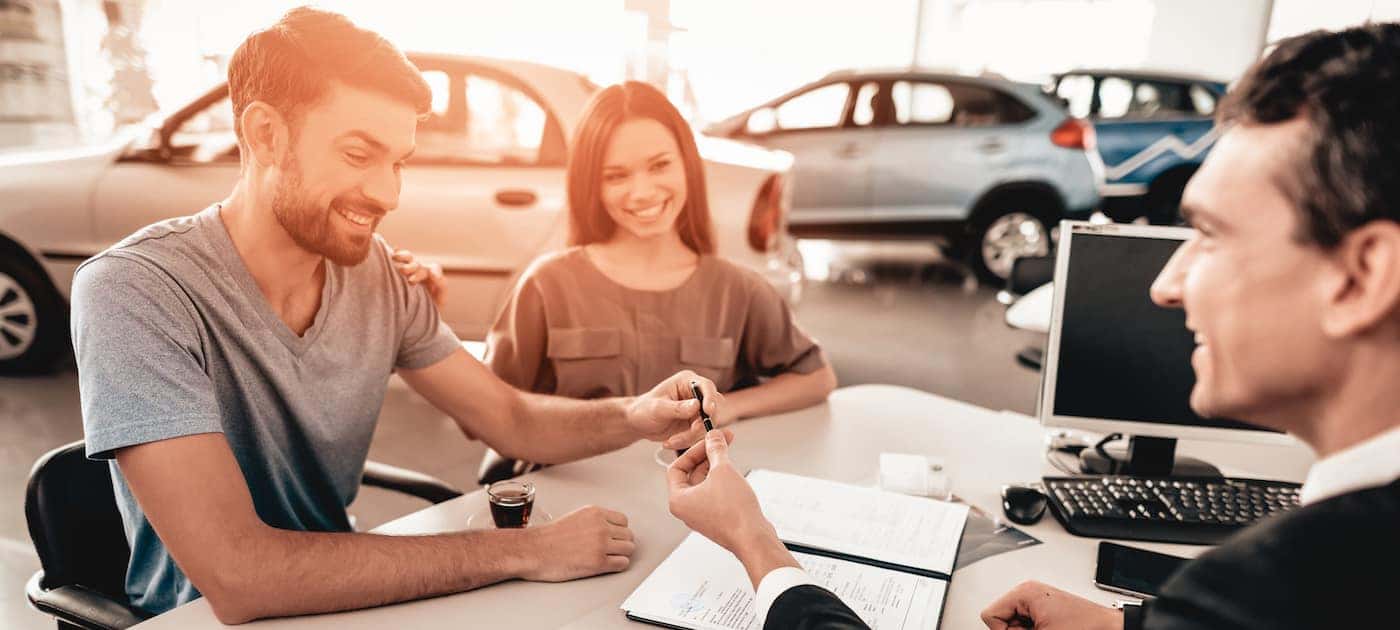 When it comes to purchasing a used Toyota vehicle, there's a lot to consider, mainly the car's mechanical and physical condition. Many experts will tell shoppers not to purchase a used car with more than 100,000 miles on it, but that's not a major rule to follow. In fact, if the vehicle has been taken care of and well maintained, it could be an excellent buy. There are factors to consider when shopping around for a pre-owned vehicle, such as the usage, location, and condition. Learn more in this guide from Rockingham Toyota.
The Smart Way to Shop for a Used Car
When car shopping, these are some things to look at in addition to the mileage:
Usage – A car that was driven 75,000 miles in stop and go traffic wears down faster than one that has racked up 75,000 miles on the open highway. It's best to get the previous owner's driving history before making the purchase.
Location – Vehicles that have been driven in a dry and warm climate undergo less stress than vehicles from areas that have a cold and wet climate.
Condition – Get a certified mechanic to inspect and diagnose any potential issues, such as mechanical problems or rust, that will need to be dealt with. Be sure to add this cost into your budget.
Maintenance – Check the maintenance history to ensure that it has been kept up to date on routine services like oil changes, tire rotations, and battery inspections. An irregular service history could be a sign of expensive problems in the future.
Mileage vs. Age
A newer car with high mileage can be a better option than an older car with low mileage. Explore these factors below and keep them in mind when buying:
A car that doesn't get driven regularly often has higher repair costs. Mechanical issues, or problems with rubber seals and gaskets, can develop if a car isn't driven regularly.
A vehicle with a well-documented maintenance history is preferable to a neglected one.
Low mileage vehicles will often come with a higher price tag.
A certified pre-owned model is another option if you are looking for a hardly used vehicle with low mileage.
Visit Rockingham Toyota Today!
There's a lot to consider when shopping around for a used car. At Rockingham Toyota, we'll work with you one-on-one through the car buying process to make sure you are getting the used car, truck, or SUV best suited for your lifestyle and budget. Peruse our used vehicle specials for unbeatable deals and get pre-approved online before visiting our dealership near Lawrence. Please contact us if you have any questions.
More From Rockingham Toyota
How much does a Toyota Highlander cost? The affordably-priced 2020 Toyota Highlander starts at $34,600 MSRP and features plenty of high-tech technology features, a spacious interior, and excellent performance capabilities. No matter the Highlander trim level that you choose for your Haverhill commute, you gain access to a top-rated SUV that comes equipped with the…

If you've been dreaming of being handed the keys to your new pickup truck, you've probably thought about a Toyota truck, specifically, a 2020 Toyota Tacoma. Are you ready to learn more about the Toyota Tacoma, like how much can a Toyota Tacoma tow? Learn more about the Toyota Tacoma towing capacity, as well as…

If you are searching for a new Toyota vehicle, specifically an affordable sedan that will enhance your commute, you have probably searched, "How much is the Toyota Camry?" The new Toyota Camry starts at $24,425 MSRP* for the entry-level configuration and comes equipped with exciting features like the innovative Toyota Safety Sense P (TSS-P), V6…