Cricket is patiently waiting for Forever at SARL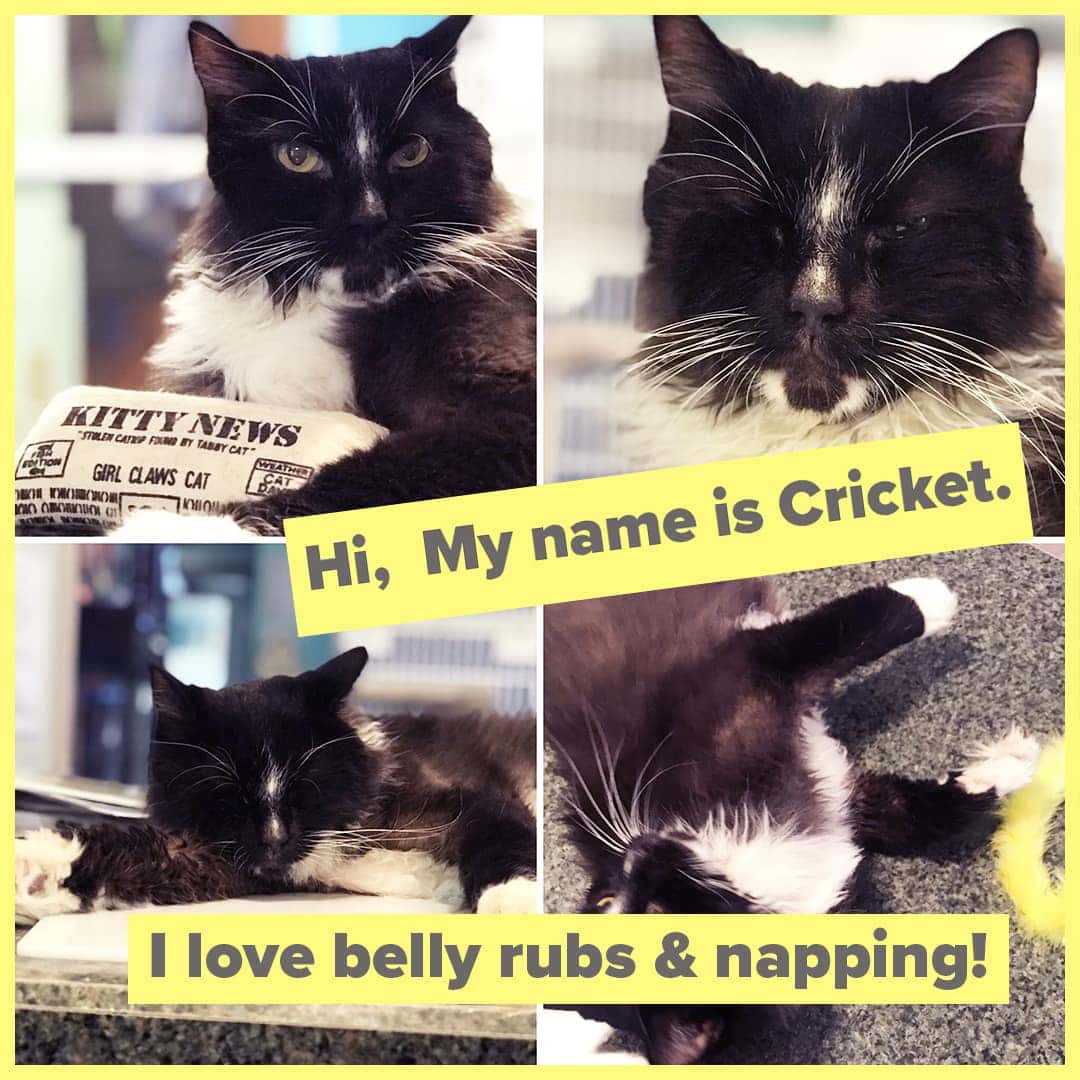 A little about me:
I am a male senior citizen ball of fluff pushing 12.   I have a relaxed "No Worries" energy about me.  I'm a firm believer in getting plenty of sleep.  It keeps me young!  I like to hide out in cabinets and sleep the hours away but I am playful and love a dripping faucet.  I will shower myself in the drips and drink it in too.  I take good care of my coat but also love for someone to comb my hair!  My coat is super soft like a fluffy stuffed animal you want to snuggle up with.  You may be saying to yourself, "WOW, what a cool cat!".  You are right, I totally am a cool cat!  Here's the thing,  I am full circle back at SARL where I met my first person.  My first person was bummed out to let me go but it was for the best.  I recently developed diabetes and need insulin and a diabetic diet.  The hope is that if I stick with my diet, I can eventually come off of the insulin.  I am so chill, I don't even notice when I am getting my twice daily insulin injections!  True story.  I've been with SARL for a month now and have my paws crossed that my forever family will be able to take care of my medical needs.
About you:
Must Love Cats
Must Love Aged Cats
Must Love Fluffy Aged Cats
Must Love Fluffy Aged Cats with Diabetes
Must Love Rubbing My Belly in your free time
Must have about an extra $150 per month at this time to spare for my diabetic needs. (that should include my diet food, needles, and insulin)
I am patiently waiting for my forever but I'm not getting any younger here!  You can find me in Salem New Hampshire at Salem Animal Rescue League most likely chilling out in a cabinet taking a cat nap.  Come by to visit me and comb my fluffy jacket, I love that!  I'm ready if you are!
*Update-Cricket has been Adopted!*