Preventive Car Maintenance Checklist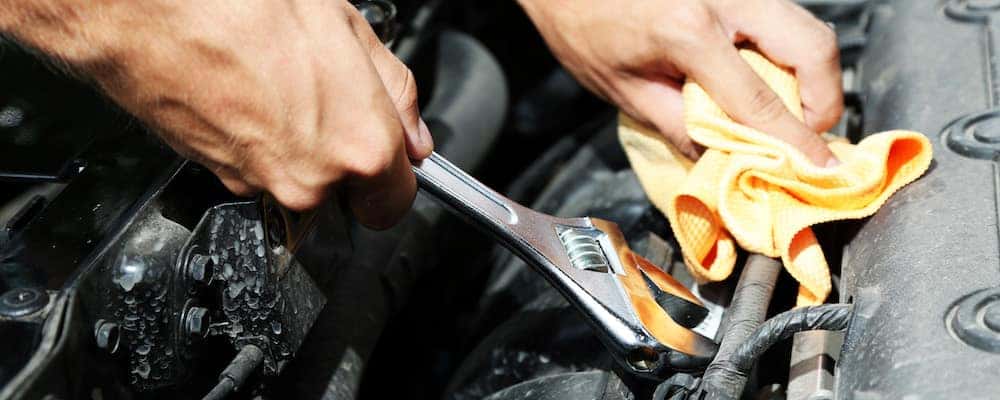 Whether you're talking about personal health or vehicle service, being proactive is the key to saving money and getting more out of every day. Even when you drive an exceptionally dependable Toyota, a preventive maintenance checklist can help you cover all your bases and drive without worry. Here's everything you'll need to do to prevent major problems from arising over the course of your vehicle's lifespan:
Keep a constant watch on your motor oil levels, tires, and dashboard warning lights.
Regularly change engine oil and rotate tires. Swap out the oil filter whenever you do.
Inspect/change your wiper blades and brake components.
Check your ball joints, brake lines, and hoses.
Check/replace your cabin air filter and engine air filter.
Make sure you maintain the proper levels for your engine coolant, power steering fluid, transmission fluid, and windshield wiper fluid.
Check your exhaust pipes and steering gear.
Inspect your fuel lines and fuel tank.
Inspect/replace your drive belts and tires.
Check/replace your spark plugs.
Check/replace your car battery, especially before winter.
To get a better idea of when each of these tasks need to be performed, check out our handy Toyota maintenance schedule, and consult your owner's manual for details. Note that if you drive in harsh conditions, deal with extreme weather, or frequently engage in heavy towing, you'll need to go through this preventive maintenance list more frequently.
Protect Your Toyota Vehicle: What to Do at Home
There's no substitute for daily attention. Here, we've listed a few things you should do as often as possible if you want to keep your vehicle in tip-top shape.
Check Your Fluid Levels: Maintaining appropriate fluid levels is an essential step in ensuring long-term vehicle health. Check your motor oil levels at least once a month, or more often if possible. On occasion, check the levels of your engine coolant and windshield wiper fluid. Get all fluids checked when you visit a service center.
Check Your Dashboard Lights: Some of your dashboard warning lights point to minor or temporary issues, while others are indicative of deeper problems. Keep a close eye on your check engine light, along with other warnings, as part of your maintenance checks.
Check Your Drive Belts and Tires: Your tires and your drive belts work hard day in and day out. Keep a close eye on your tire pressure–especially if the temperature has changed a lot in a short time–and frequently check both belts and tires for wear and tear.
If you need to replace your tires, belts, or any other Toyota vehicle components, our parts center is here to help!
When To Schedule Car Service
Whether you're keeping up with your preventive maintenance program, or dealing with a problem that escaped your notice, an expert's touch can make a big difference down the road. In order to ensure that all of your maintenance tasks are taken care of, it's essential to know when to schedule service.
If one of your dashboard warning lights has been on for quite some time, and you can't seem to figure out the problem, bring your vehicle in as soon as possible to prevent small problems from ballooning over time.
Although every vehicle is different, most follow a similar general maintenance plan, so it's easy to get an idea of when to visit your local Salem service center. Check your owner's manual for details specific to your make and model.
Although some of the tasks on this list can be performed at home by those who love a good DIY project, others should really only be handled by experts. Of course, we're always happy to see our neighbors, and it's easy to schedule service online.
Remember: Before you schedule service, check out our rotating service specials and parts coupons to see if you have the opportunity to save.
What's more, because most new vehicles come with a ToyotaCare maintenance plan, you'll be able to receive many necessary services for free during your first two years or 25,000 miles of ownership.
Find Affordable Car Service in Salem
Our outstanding customer service has earned us the respect of drivers from Lawrence to Derry! When you come to us, you can enjoy superior service delivered by honest technicians, who only utilize genuine Toyota OEM parts. If you have any questions about preventive vehicle maintenance or the Toyota 30,000-mile service list, don't hesitate to contact us today!