Bentley is hanging out with the good people at SARL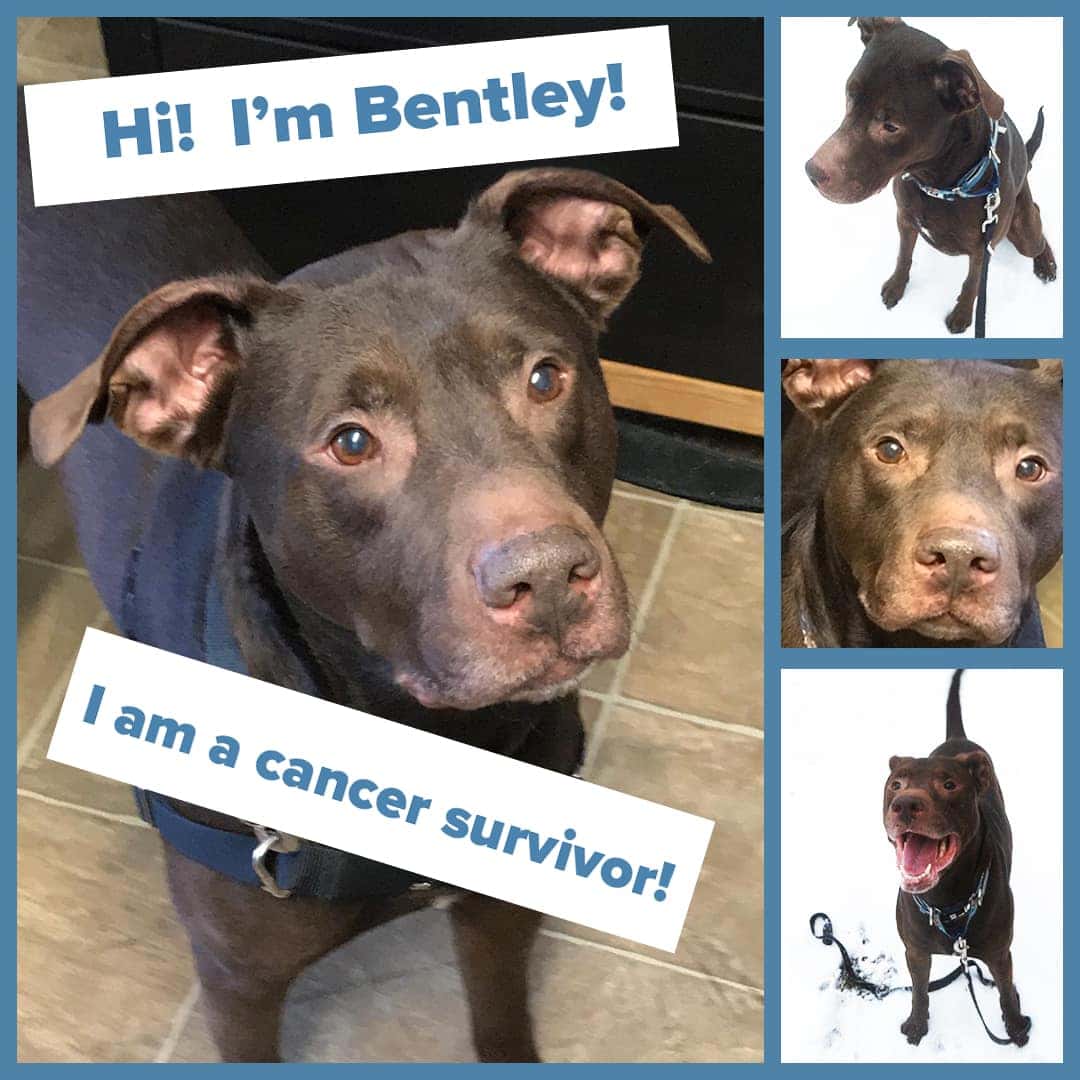 A little about me:
I am an active, fun-loving, sweet as pie 7-year-old boy.   My ancestors are of the Doberman Pinscher, Retriever, and Labrador breeds.  I have energy for days and can cuddle with the best of them!   You might look at me and think-73 lbs, no way he's a lap dog!   You're wrong!  I am a lap dog!  I enjoy playing fetch with tennis balls and chewing on my Nylabones.  I hang out with my favorite K-9 staff member, Maggie, and a bunch of cats at SARL a lot.  Maggie is letting me crash in her comfy home at night while I recover from surgery.  Oh yeah, I recently got neutered and had a big fat tumor removed!  I opted out of chemo and am currently taking the pain-free route.  I'm on this cool grain-free diet (all the cool dogs are doing it).  Maggie is great and all but I'd love to find a permanent home that could Adopt me!  That would sure be something!  I hate to brag (no I don't) but I survived Cancer and live with Lyme disease which hasn't slowed me down a bit!  Take a chance on me, would ya?
About you:
Loves to snuggle and play fetch
Lyme disease and the possibility of cancer coming back do not scare you away
No fear of the unknown (when it comes to me!)
Loves a handsome, mature, largish dog climbing all over you (occasionally)
Willing to adopt an amazingly handsome dog with male pattern baldness
The Vet gave me a pretty great prognosis: She stated that she sees many dogs with mast cell tumors live out healthy and happy lives without major complications. She is hopeful that I will be one of these cases!
I am waiting for someone with a strong stature and heart to come by and sweep me off to my next adventure.  You can find me in Salem New Hampshire at Salem Animal Rescue League.  Drop them a line or give them a call and make sure I'm there before you stop by.  I have a pretty exciting life right now as you can imagine!