October 7, 2014 - Week 17 of Construction


The ground has been poured and the interior construction has begun! The exterior of the building is beginning to look like a car dealership as the open face walls will be made of crystal clear glass when all is said and done.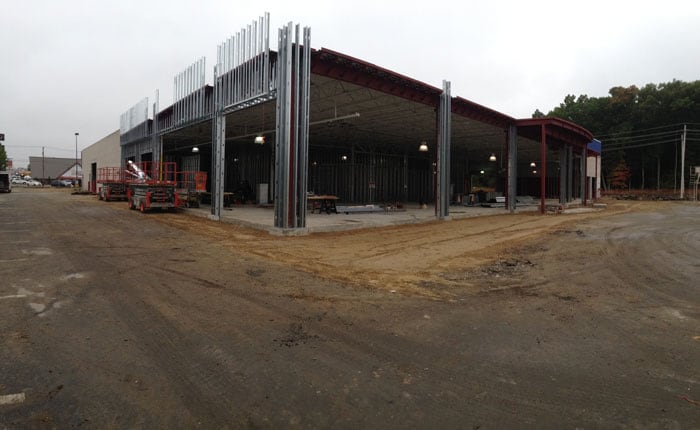 The service department (to the far right in blue) will have a drive-thru for you to bring your vehicle right into the garage! That part of?